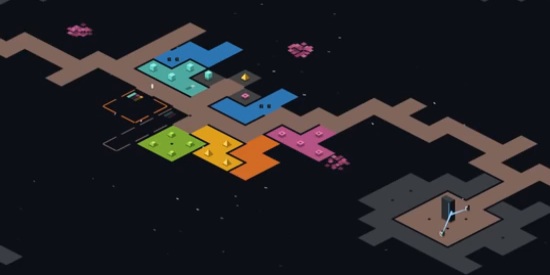 Everyone should get ready for the game Rymdkapsel – simply one of the best indie-casual games released for a while. In Rymdkapsel you take the command of a space-station and its minions. You have to open monoliths and defend yourself against aliens – making this a mix of a spacial strategy game and a tower defense sort-of game.
What this game makes so special, is the game-balancing . It's been a while since I've seen such an extraordinary game-balacing. This game has a slow pace – a round usually takes between 40 and 70 minutes. Strategic failures can lead to the loss of a 40 minute play – so you have to think ahead oll of the time.
There are two small enhancements I can think of, to make this a really perfect game:
1. The music get really a little bit of loopy after some while. The good thing is: the game has a feature to turn background music off.
2. It would be cool to have a second or even a third level, when finishing all three missions. Like having different maps to start with.
But this are really small issues. Simply get this game Rymdkapsel made by grapefruit games. You will enjoy it!
Games
- Date published: February 16, 2014 |
Comments Off